Perfect lamination on all types of media and printing Impressive adhesion results on UV prints with irregular surfaces and high relief.
Working width 165 cm (65'')
Top heating roller from 30 to 100°C – 86 to 212°F
rollers opening up to 50 mm (2'')
Laminating speed up to 6 m/minute (21 ft/mn)
Pressure directly adjusted on the substrate according to its thickness
Laminating, one-pass double-sided encapsulation, application of tape, lamination up to 5 cm (2″) thickness, use of thermoformed polyester films
top side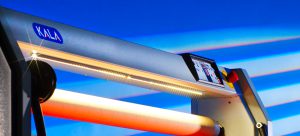 LED kit
Ideal to control your work in progress and highlight your finishing area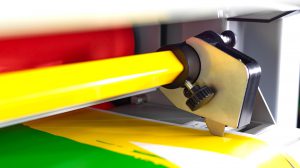 In-line cutting
To be installed on the aluminum output table, it comes with two indexable cutting heads to cut : laminated document or lamination film before application. Ideal when the print is less wide than the film.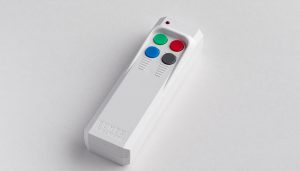 Remote control
Allows the operator to set drive function from a distance